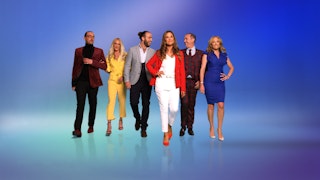 ULTIMATE MATCHMAKER PROMO
Branding & Promo's
ULTIMATE MATCHMAKER PROMO
UKTV approached Marshall & Broome and tasked them with the job of designing and brandig the hit new show The Ultiamte Matchmaker' airing on 'W'.
The design approach was to create a personality that represented the experts on the show. Big bold
typefaces, pastol colours and slick transitions all work to create a standout set of promos. The main 40 second promo was followed up with cut downs and beginning and end of parts all sharing the same look and feel to create a standout package for UKTV.
Branding & Promo's