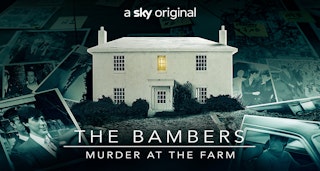 THE BAMBERS: MURDER AT THE FARM
Archive
THE BAMBERS: MURDER AT THE FARM
4 x 60 for Sky Crime & Sky Showcase
Working with the lovely folk at Mindhouse Productions, Marshall& Broome produced the in show GFX for the series.
Video update to follow.
Series Director: Lottie Gammon Series Producer: Flo Barrow
The Bambers: Murder at the Farm will air on Sky Crime & Sky Showcase from Sunday 26th September at 9pm. All four episodes will also be available to stream on NOW TV.
Archive